Tree and Shrub Planting and Installation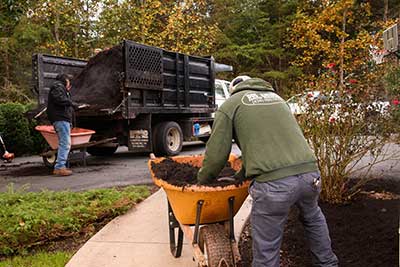 Dos Amigos can handle the planting installation of the large trees, shrubs and perennials. We work with a number of nurseries from all over the East Coast and have a wide variety of trees and shrubs for planting available. Let Dos Amigos know how we can help you with ground cover, erosion control, new shrubs and perennial plantings.
Many of our customers love the annual flower bed color programs we install and maintain around their homes and estates.
Watch this video as Dos Amigos Landscaping digs a hole to prepare for planting a tree.